I wonder if anyone else has this problem, if not it is yet another SDL problem on my platform.
All wintermute games (can easily be tested with
Bickadoodle
) seem to be squeezed on the X axis (probably due to those black bars on top and bottom) when playing/displaying it in fullscreen.
Switching to window mode and everything is fine. That is with no specific renderer, all display that beahviour, which leads me to believe it's a driver problem(?)
The worst thing is, that i cannot make out what is written, which makes story and text driven games unplayable.
My question to the wme maintainers, are those black bars intended?
Could it be a problem of the engione implementation (i guess not, since i never heard of such a problem anywhere)?
Maybe it's a simple case of turning an option on/off, but i have yet to find it. (It's not Aspect Ratio)

Fullscreen with text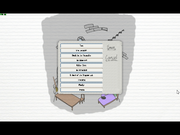 Fullscreen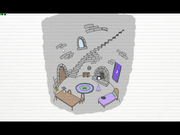 Window with text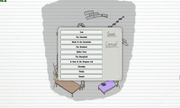 Window