Douglas Adams' Starship Titanic would be a cool addition. It's like a mixture of AGI text input with the Feeble Files' technique of fake 3D through use of still pictures and video files. (There is no actual proper 3D in the game, which makes it more ScummVM than Residual.)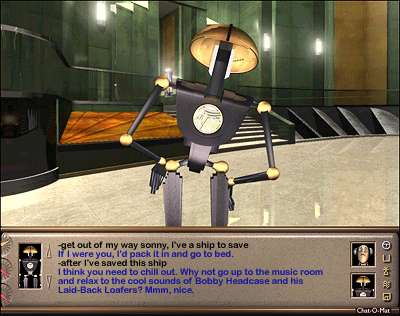 I think (without too much expierience, so I may be wrong) that this would be a relatively easy game to include. The graphics just works like:
still picture ---> still picture with video on top ---> video
And I know that no-one will work on a game's engine unless it's of personal interest to them. I just wanted to bring Starship Titanic up.