Hello! Finally we have a little movement after so many months of nothing happening. Here is where I hope to keep an up-to-date record of where the project is at, and what's currently needed.
Please let me know if I've missed something!
Currently we have done:
- Manny in Suit (Nitrus, Blacksad and me)
- Manny Blackrobe (Nitrus)
- Manny Action (Nitrus)
- Glottis (Blacksad)
OLD LINK:
https://dl.dropboxusercontent.com/u/399 ... atausr.lab
NEW LINK:
https://www.dropbox.com/s/eh87z26itk6x5 ... R.LAB?dl=0
Drop into the same folder as your other LAB files and play!
NOTE: YOU MUST ENABLE "LOAD USER PATCH"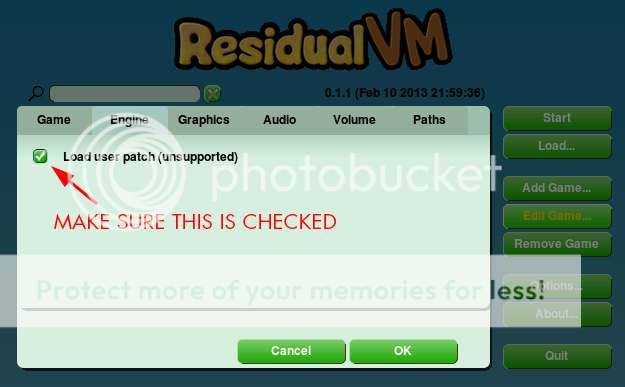 And remember that the ResidualVM team don't offer technical support for user-made patches like this.
Please see how you can help by looking through the other threads in this forum. Thanks!