Is this a known error with the release version of ScummVM 1.6.0 (win32):
I'm running Windows 8 64-Bit, and I've deleted the ScummVM.ini file (just to be sure it's not a config file-related error).
Whenever I start ScummVM I get an error saying "There is no disk in the drive, Please insert a disk into drive F." (see picture below). I have no F drive.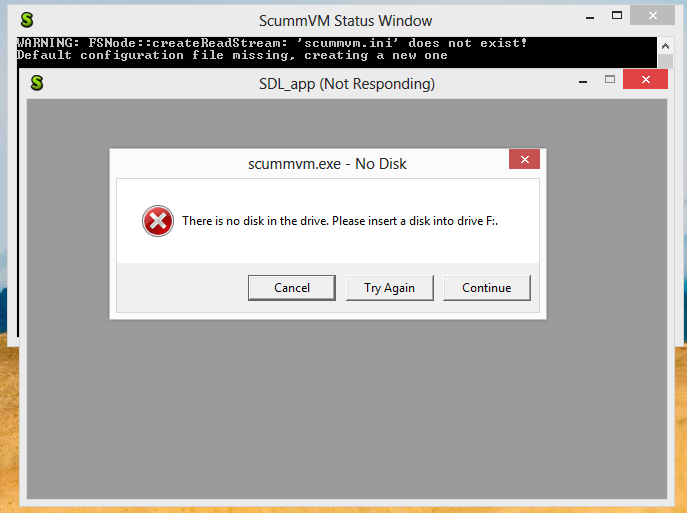 I have to either hit Cancel (or Continue), twice to proceed.
I don't get this error in the latest development build, so the obvious solution is to just run the development build, but if that's not an option, are there any other possibilities?[/img]