Here's my Space Quest III icon: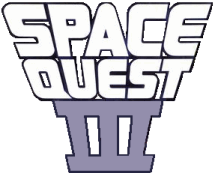 MusicallyInspired wrote:Ah good somebody did it. Nice work!
Thanks. I'm going to do the rest of the AGI games and some of the SCI games too next.
Tim20 wrote:Would someone be able to put all these new icons, with the old ones, together somewhere to download? thanius' list, on the first page, is a bit outdated now and a lot of these newer icons are missing.
I can put the rest of the icons up at my Photobucket page. I'll put the names of everyone who made them in the title section.